Top Blockchain Supply Chain Books to read and have -like yesterday. Blockchain is the future of supply chain transparency and so many other promises ride on this technology. That is why, understanding its concepts, applications, case studies and trends about it is critical.  It will change the way the supply ecosystem operates moving forward.
From financial services to cryptocurrency to food and product shipments, the opportunities for blockchain are still on the rise. Blockchain technology has the potential to decrease administrative expenses while also increasing supply chain transparency and traceability.
Price range tool:

Please note that the tool can guide you in making your decision based on price. We only recommend purchase by clicking the purchase from sellers highlighted on the

Buy now button.
Here are blockchain supply chain books to look out for: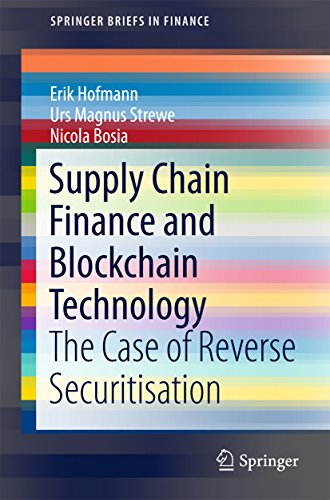 This book investigates how the Blockchain Technology (BCT) for Supply Chain Finance (SCF) programs allows businesses to come together in partnerships and accelerate cash flows throughout the supply chain.
BCT promises to change the way individuals and corporations exchange value and information over the Internet, and is perfectly positioned to enable new levels of collaboration among the supply chain actors.
The book reveals new opportunities stemming from the application of BCT to SCF financing solutions, particularly reverse factoring – or approved payables financing. To do so, it first identifies the principal barriers and pain points in delivering financing solutions. Then, a possible blockchain-driven supply chain model is defined.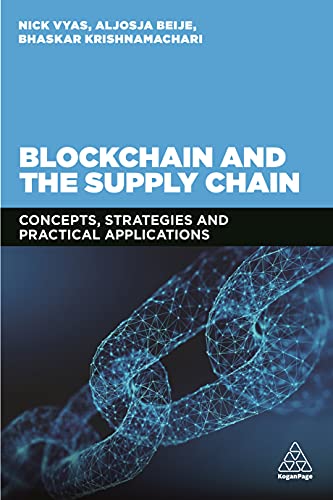 "Engaging, focused and useful, Blockchain and the Supply Chain is an articulate and highly readable synthesis of current thinking on blockchain and its practical applications in the supply chain industry. This should be recommended reading for all leaders and industry professionals in logistics and supply chain.",

Sarabjeet Chugh, Senior Director of Products, Oracle Blockchain, US
Blockchain can transform companies when successfully integrated into existing supply chain ecosystems and practices. The key benefits include dispute resolution, foolproof track and trace, event management, operational as well as financial transparency, speed to market, visibility, elimination of heavy reliance on intermediary, integration of IoT technology, machine learning, and artificial intelligence.
Blockchain and the Supply Chain highlights how to use blockchain as an enabler and key driver for solutions in the end-to-end supply chain.
The fully revised new edition includes the latest information on Enterprise Blockchain, Ethereum and Hyperledger.
Focus is also placed on the application of Cloud, Internet of Things (IoT), Machine learning (ML) and other technologies that support supply chains and their integration with blockchain.
This textbook highlights how to use blockchain as an enabler and key driver for solutions in the end-to-end supply chain. Online resources include lecture slides and example assignments and quizzes.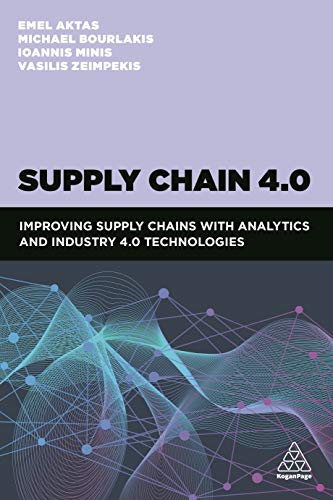 This edited collection includes contributions from leading international researchers from academia and industry.
It considers the latest technologies and operational research methods available to support smart, integrated, and sustainable logistics practices focusing on automation, big data, Internet of Things, and decision support systems for transportation and logistics.
It also highlights market requirements and includes case studies of cutting-edge applications from innovators in the logistics industry.
Blockchain provides a secure ledger of transactions, programmable smart contracts, and real-time trustworthy visibility and insight into the supply chain process.
For all the promises it offers to supply chain professionals, however, there's very little guidance available on how organizations should begin evaluating and using it.
Integrating Blockchain into Supply Chain Management provides that much needed step by step guidance. Integrating Blockchain into Supply Chain Management is a very practical book of tools, frameworks and case studies.
It will help students and supply chain managers to evaluate the value proposition blockchain brings. It will then guide them through essential processes for making informed, practical, timely, and business-savvy decisions for using blockchain as an effective supply chain tool.
It includes a valuable benchmark survey of the state of play in blockchain in supply chain management, including organisations such as Tyson Foods, IBM and Coca Cola, as well as downloadable frameworks and tools.
The Blockchain has the potential to minimize these kinds of pandemic disruptions. In this book, the contributors show how the Blockchain can fix longstanding problems that make the business of getting goods to the customer so slow and expensive, especially in a crisis. Today's supply chains are complex, as they move things through trucks, planes, boats, and trains.
Too many parties rely on a hodgepodge of documents and intermediaries to do business, which makes it slow and expensive to get goods to the customer. That's why, in a pandemic, an uninformed consumer might reasonably believe that toilet paper won't be available for many months. Enter blockchain—the Internet of Value.
For the first time in human history, individuals and organizations can manage and trade their assets digitally peer to peer. In doing so, they will reinvent global commerce and how we exchange value.
This will transform the best practices of operations, logistics, procurement and purchasing, transportation, customs and border control, trade finance and insurance, manufacturing, and inventory management. Supply Chain Revolution identifies what leaders should be doing now to prepare their organizations for the inevitable decentralized future.
With contributions from some of the world's top experts, this book provides a view of the fast- approaching future of global supply chains, ripe for disruption at every level and in every role. Enterprise executives and entrepreneurs alike will find ideas and opportunities to learn, discuss with all their stakeholders, and decide how best to participate in the blockchain revolution.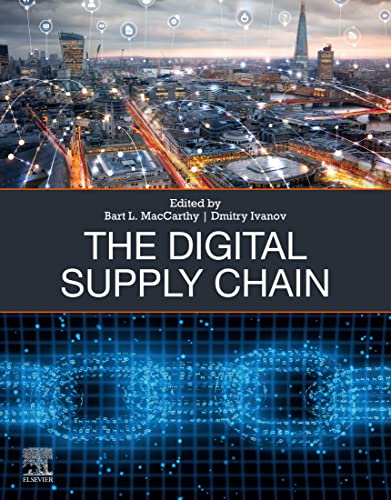 The Digital Supply Chain is a thorough investigation of the underpinning technologies, systems, platforms and models that enable the design, management, and control of digitally connected supply chains.
The book examines the origin, emergence and building blocks of the Digital Supply Chain, showing how and where the virtual and physical supply chain worlds interact. It reviews the enabling technologies that underpin digitally controlled supply chains and examines how the discipline of supply chain management is affected by enhanced digital connectivity, discussing purchasing and procurement, supply chain traceability, performance management, and supply chain cyber security.
The book provides a rich set of cases on current digital practices and challenges across a range of industrial and business sectors including the retail, textiles and clothing, the automotive industry, food, shipping and international logistics, and SMEs.
It concludes with research frontiers, discussing network science for supply chain analysis, challenges in Blockchain applications and in digital supply chain surveillance, as well as the need to re-conceptualize supply chain strategies for digitally transformed supply chains.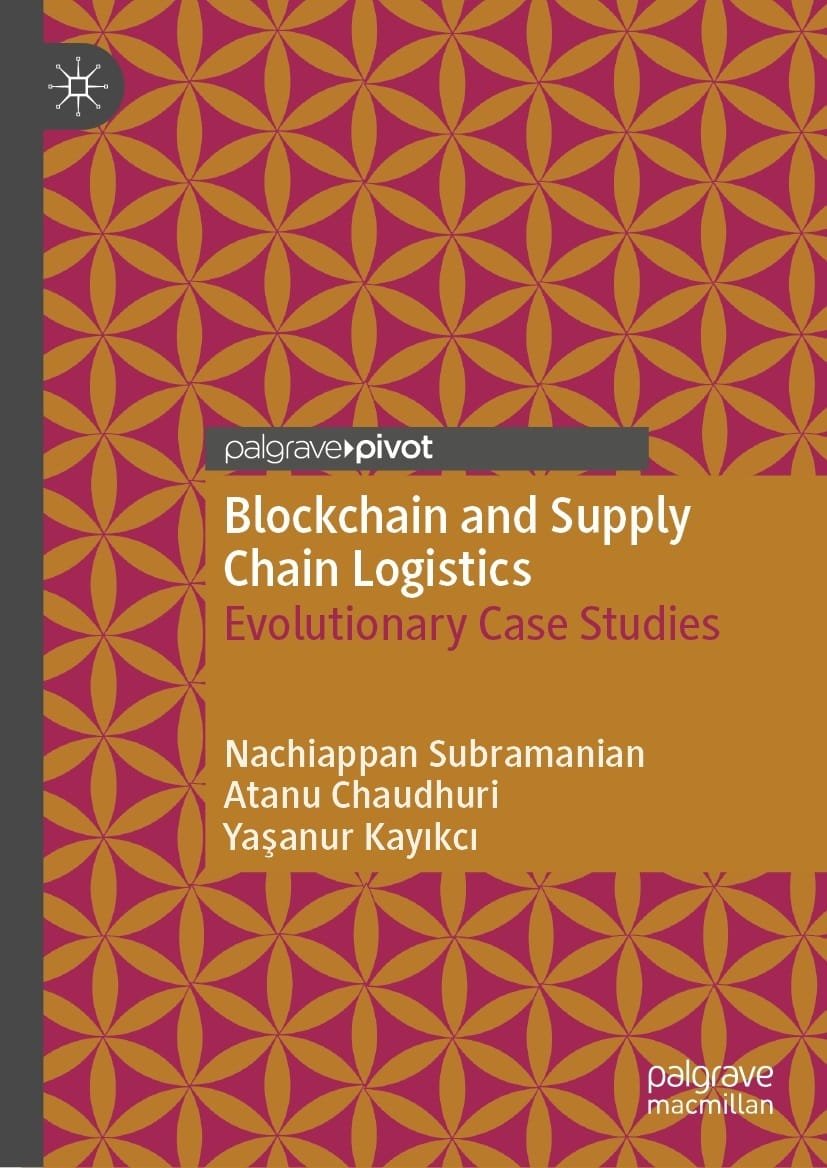 This book serves as a fundamental introduction to blockchain and its applications in supply chain. It is based on literature surveys and unique research.
Empirical studies used to show how blockchain technology is being used in the industrial, retail, healthcare, and food industries are the book's distinctive aspects. Open research questions and a research framework are included in each chapter.
Simple concept explanation and in-depth primary research information insights. Use case narrative will encourage readers to dispel common misconceptions about how supply chain ideas are applied.
Overall, the book blends contents to fulfill the needs of the academic and practice communities while demystifying blockchain technology, reviewing its evolution, and outlining its future uses.
After globalization supply chain management risks are increased such as deficiency in perceptibility, high-priced broker, frauds, and gradual settlement processes. Visibility deficit has always been seen in supplier's operations, organizations repeatedly as a conflict with mastering information flows within tiers as well as in procurement and trust in outer as well as in inner partners.
The first part of this book contains potential analysis to find the potential of the current blockchain use cases into different domains.
The next step is to find the opportunity into the existing use cases which are already in use and can be modified for the improvement also on top of that the book shows the development of new use cases for the domain of blockchain into supply chain sector on the basis of different services and products.
The motive of this book is to show the best starting position to start working with blockchain technology within supply chain management for cash flow optimization. The blockchain is a modern revolution for many organizations and is discovering different use cases to execute in several sectors.
Subscribe to Our Channel & get a free Supply Chain book