Top 5 Health Supply chain books to read because of changing customer expectations, emerging health supply chain professions, new competitors, and digital commerce, healthcare supply chains are under pressure to reduce costs and everyone interested in this industry needs to be ahead of the curve.
However, recent disruptions, such as manufacturer consolidation, climatic catastrophes, and political and economic upheaval, make it challenging to achieve cost efficiency in the healthcare supply chain. Integrated delivery networks (IDNs) must respond quickly to backorders and medical product recalls as a result of disruption. This raises the overall cost of serving the healthcare supply chain, which currently accounts for an average of 37.3 percent of the entire cost of patient care-
The healthcare supply chain must make investments in longer-term solutions that guarantee company continuity while retaining profitability if it is to prosper in the face of upheaval.
Price range tool:

Please note that the tool can guide you in making your decision based on price. We only recommend purchase by clicking the purchase from sellers highlighted on the

Buy now button.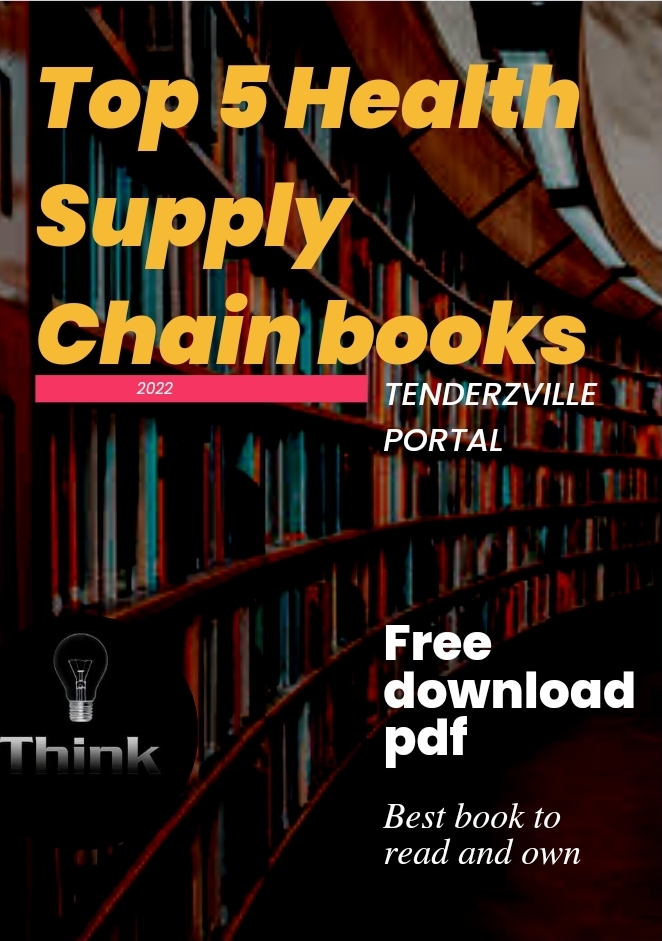 #The Supply Chain Manager's Handbook
A must have health supply chain book
Anyone interested in learning about and comprehending the fundamental ideas and concepts of supply chain management for medical supplies should start with The Supply Chain Manager's Handbook.
Anyone managing, running, or supervising the supply chains for health commodities will find the guide useful, including policymakers, program managers, service providers, storekeepers, technical assistance providers, and partners from the public and private sectors.
Those in charge of enhancing, modifying, creating, and running all or a portion of a supply chain can benefit from the concepts covered in this health supply chain guidebook. The technical subjects relate to the management of a range of medical supplies, such as vital medications, antiretroviral medications, vaccinations, contraceptives, antimalarial medications, diagnostics, tuberculosis medications, and laboratory supplies.
The first book in our Top 5 health supply chain books:
According to the health data released by the Organization for Economic Cooperation and Development (OECD), the United States spends more per capita on healthcare than any other OECD country.
Currently, U.S. healthcare spending constitutes $2.5 trillion, or 17.3 percent of GDP, with healthcare costs increasing 9 percent annually.
To reverse this alarming trend, the Obama administration recently led the effort to dramatically reform healthcare policy, laws, and regulations.
This book provides you (whether a healthcare policy maker, hospital administrator, pharmaceutical company manager, or other healthcare professional) with practical guidance for leveraging supply chain principles to better manage healthcare resources and control healthcare costs.
It introduces basic supply chain management concepts, terminologies, and tenets. Other included topics are strategic alliances among healthcare partners, value analysis of healthcare services and products, the impact of healthcare reforms on healthcare supply chains, and the development of performance metrics for the healthcare supply chain and benchmarking.
The authors, with over 60 years combined experience in healthcare administration, supply chain, and academia, examine the critical topics of sourcing, logistics, security and compliance, purchasing, storage and inventory management, distribution, vendor management, as well as future challenges in health care. Students of health administration, public administration, public health, nursing and other allied health professions will learn the most current and effective methods for the management of the supply chain that will contribute to success in the delivery and financing of healthcare services.
Key Features of the health book:
• Offers an overview of the elements of the healthcare supply chain
• Examines both the operational and the strategic aspects of supply chain management
• Includes a discussion of the integration of the supply chain with the clinical delivery of care
• Provides a sound basis of knowledge for students so that healthcare supply chain improvements can be achieved for the mutual benefit of the healthcare industry.
Best Sellers Rank: #1,476,511 in Books
#342 in Health Care Administration
#755 in Hospital Administration (Books)
#1,032 in Health Care Delivery (Books)
Written by Lawton R. Burns and a panel of expert contributors, from the prestigious Wharton School is, The Health Care Value Chain analyzes the key developments and future trends in the United States' health care supply chain. Based on a groundbreaking research initiative underwritten by the industry/university consortium-- the Center for Health Management Research-- this important book offers an in-depth examination of how the health care supply chain helps create value and competitive advantage.
Key Features of the book:
The Health Care Value Chain offers a thorough examination of the trading relationships among the manufacturers of health care products, the distributors, the group purchasing organizations, and the hospital customers and end users of those products. And the authors show how health care professionals and manufacturers can work together to form beneficial strategic alliances.
Health Supply Chain Books : Women in the profession
Health and humanitarian logisticians are the unsung heroines and heroes who take on the formidable task of supplying the resources needed in a humanitarian response. Traditionally, health and humanitarian supply chains have been seen as a male domain but, as this book shows, this is a field in which women have long played a key role.
Through the personal stories of female and male health and humanitarian logisticians this book provides an excellent introduction to a career in health and humanitarian supply chains, with a particular focus on women: How does one get a start as a health or humanitarian logistician? What does a day in the life of a logistician involve? What are the challenges women in particular face? Is the situation of women in the field changing? What advice is out there for women seeking a career as a 'loggy'?
This book answers all of these questions and more.
In addition, it presents in-depth research into gender in health supply chains, with contributions from practising logisticians. Health and Humanitarian Logistics and Supply Chains A Career for Women provides readers with a wealth of insights into making a career in this important and fascinating field.
50% of the proceeds from sales of this book will go towards supporting the professional development of female logisticians.
This book was written to enhance the strategic contributions of the healthcare supply chain in a way that is most meaningful to hospitals' and health-systems' value-based goals. It is a useful resource for healthcare leaders, supply chain professionals in different stages of their careers, healthcare vendors, and students.
Value-based reimbursement rewards providers who lower costs while improving outcomes, creating a better, more cost-effective healthcare system. Today's providers must evaluate the clinical effectiveness of a product by examining the outcomes of the procedures in which it was used. The decision to use a costlier but more clinically effective product might result in better care and a greater financial return. This approach is called operating at the intersection of cost, quality, and outcomes—also known as CQO.
Supply chain executives operate at the center of purchasing decisions and work across disciplines. They affect—though sometimes indirectly—nearly every step of patient care delivery. This makes them particularly well suited to lead CQO initiatives. We know that the supply chain reduces costs. Now supply chain professionals must become more clinically integrated and help improve patient outcomes by serving as champions of CQO.
Subscribe to Our Channel & get a free Supply Chain book