Supply Chain Jobs In Kenya. 3 important things to Know today!!
Let us start by exploring Supply Chain Jobs in Kenya: Qualifications, Demand, and Salary
Introduction:
In today's interconnected global economy, efficient supply chain management plays a pivotal role in the success of businesses. As the demand for seamless coordination and optimization across the entire supply chain continues to rise, supply chain careers have become increasingly vital. In Kenya, a growing hub for trade and commerce in East Africa, supply chain professionals are in high demand. This article delves into the qualifications required for supply chain management, explores the demand for supply chain careers, uncovers the top salaries in the field, and provides insights into the overall industry demand.
1. Qualifications for Supply Chain Management:
To thrive in supply chain management in Kenya, individuals need a combination of education, skills, and experience. Typically, a bachelor's degree in logistics, business administration, or a related field is the foundation for entering this profession.
However, do not be quick to be "bullied" into the degree fiasco without having chartered your supply chain path. Why say this? Because, we know that in Kenya, you need to have papers!! In 2008, having a master's degree meant you had a competitive edge. What was the ripple effect? Everyone swung into action and enrolled for Masters!! In 2019, or thereabouts, a supermarket Naivas or a similar retail chain received an overwhelming number of applications from master's degree holders.
Try the diploma route. And with this one too, you can choose to enroll in any university, or use the Kenya Institute of Supplies Examination Board (KISEB) route. This depends on what you want as an individual. Supply Chain, unlike what people believe, does not circumvent around procurement. There are various tenets to it. Do you want to get into the health supply chain? There is an institution centering on that, yes, here in Kenya.
So, in case you are hell-bent on getting into public procurement, go the KISEB way. They offer Diploma in Supplies management  – ASSOCIATE PROCUREMENT AND SUPPLY OF KENYA (APS-K), which takes 2 years. Read ore on APS-K (Here).
So, Alongside formal education, relevant skills such as problem-solving, analytical thinking, communication, and leadership are crucial for success. Certifications like the CSPS-K, CIPS, Certified Supply Chain Professional (CSCP) or Certified Professional in Supply Management (CPSM) further validate one's expertise and enhance career prospects.
2. Demand for Supply Chain Careers:
Supply chain careers are highly sought-after in Kenya because of the country's strategic geographic location and its position as a regional trade hub. The dynamic nature of supply chain management offers opportunities in diverse sectors such as manufacturing, retail, logistics, and e-commerce. Professionals in this field play a vital role in managing procurement, inventory control, transportation, warehousing, and distribution. The increasing complexity of global supply chains and the need for streamlined operations make supply chain management a rewarding and in-demand career path in Kenya.
It is very critical to have a strategy when deciding which sector suits you. As one can not assume that being a supply chain intern in the private sector, NGO is the same as being in the Fast–moving consumer goods (FMCG), nor is it comparable to the public sector.
Subscribe to my channel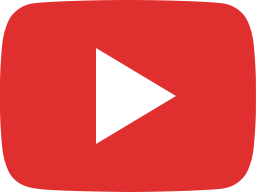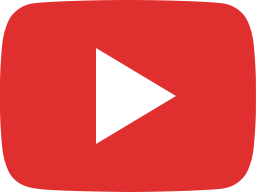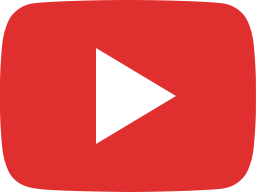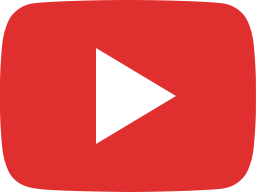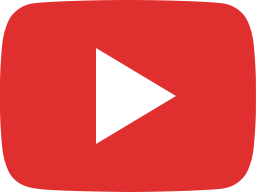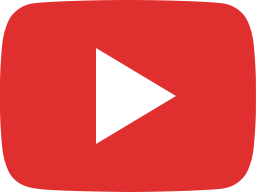 Let us look at three procurement intern positions:
a) Construction Industry
As a Procurement Intern you will be fully immersed in the Procurement Department activities. You will be tasked with satisfying the material and service needs for various construction sites as well as the liasing with the design department to aid in sourcing items to the correct specifications among other duties.
The Role
These are priorities that you will be continuously responsible for driving (either directly as a primary executor or through the establishment of clear processes as a manager/project lead).
Key Responsibilities:
• Liaise with the Procurement officer to ensure that specified samples are procured and delivered to the right parties.
• The preparation of procurement documents and agreements for the materials needed to execute the project deliverables.
• Support in bid evaluations of vendor proposals and technical evaluations.
• Preparing purchase order documents and entering purchase order information into online purchasing software.
• Expediting vendor submittals to support detailed design and delivery of equipment and materials to support construction activities.
• Preparing procurement status reports and expediting reports.
• Updating Project Procurement Status and Material Status.
• Assist in the receipt, verification and acceptance of goods and services procured on behalf of particular projects .
• Ensuring Build equipment is serviced and maintenance in readiness for use for open projects.
• Assist in mobilization and demobilisation of construction sites where a Store's person is not available.
• Assist in updating asset record and periodical verification both in the office and at different construction sites.
• Perform periodic stock takes for materials at different construction sites.
• Perform other duties as assigned to the procurement department.
b) Now, let look at Supply Chain Intern at World Food Programme
The Supply Chain unit is looking for an intern to support the unit in the various activities as will be assigned by the Supervisor or designated authority.
KEY ACCOUNTABILITIES (not all-inclusive)
Under direct supervision of the Logistics Officer or delegated authority, provide support to Logistics operation and activities, following the standards processes and facilitating, directly or indirectly, the effective delivery of food assistance to beneficiaries.
Support invoice processing in coordination with Country Office, liaise whenever necessary with service provider/partner/retailer to expedite the process
Support the planning and implementation of innovative supply chain operations, initiatives and services to ensure timely, cost-effective cash Based Transfer (CBT) operation.
Provide technical advice and identify opportunities for improvement and innovation initiatives analyzing best practices from the humanitarian and private sector.
Support the management of logistics retailers' contracts, including performance monitoring and measurements.
Assist in Contracting operations, analysis, contract awards, performance evaluation of vendors.
Prepare daily, weekly and monthly sitreps, supply chain dashboards and reports on supply chain country office operations
Assist in monitoring the inventory management process to track trends and account for the inventory status from receipt to dispatch to final delivery points.
Other logistics related tasks as required
STANDARD MINIMUM QUALIFICATIONS
Bachelor's degree in Supply Chain, Business Management or other relevant field.
Currently enrolled in a master's degree programme and have attended classes in the past 12 months, or a recent graduate from a bachelor or graduate programme (within six months prior to the application to the internship programme) ; or
Graduated no longer than 1 year ago from a Bachelor's/master's degree or equivalent studies.
c) Now, how about public sector
Duties and Responsibilities
An officer at this grade will be responsible for: –
Warehousing;
Distribution management;
Fleet management;
Disposal of stores and equipment;
Procurement;
Market surveys and research;
Inventory and stock control, in accordance with the laid down regulations and procedures.
Requirement for Appointment
For appointment to this grade. a candidate must have: –
a Bachelor's Degree in any of the following: – Commerce. Business Administration (Supplies Management Option). Economics. Procurement and Supplies Management. Marketing or their equivalent from a recognized Institution.
Seen the Issue? But also, be weary as to being too picky! Start somewhere!!!
Is supply chain in demand as a career? Absolutely! Supply chain careers are experiencing a high demand in Kenya, with increased opportunities for professionals in this field.
3. Salaries:
Supply chain professionals in Kenya can expect competitive salaries based on their experience, skills, and job roles. The compensation varies depending on factors such as seniority, industry sector, and organization size. Senior supply chain managers, supply chain analysts, and procurement managers often command higher salaries due to their strategic decision-making responsibilities. According to [insert relevant salary survey or industry report], the top salary for supply chain professionals in Kenya can range from Ksh 2,000,000 to Ksh 5,000,000 per annum, depending on the level of experience and the organization's scale of operations.
What is the top salary for supply chain jobs in Kenya? The top salary for supply chain professionals in Kenya can range from Ksh 2,000,000 to Ksh 5,000,000 per annum, depending on the level of experience and the organization's scale of operations.
However, starting salaries average Ksh  30,000 – 40, 000 depending on the sector or company, so it is very important to carry out research. Read on Supply Chain salary guide 2022 (HERE).
Is supply chain in high demand? Yes, supply chain professionals are in high demand in Kenya because of the country's strategic geographic location and its position as a regional trade hub.
4. Industry Demand Outlook:
The demand for supply chain professionals in Kenya is projected to continue growing in the coming years. As the country strengthens its position as a regional economic powerhouse, more companies are expanding their operations and investing in supply chain infrastructure. The rise of e-commerce and online retail platforms further fuels the need for efficient supply chain management. Integrating technology-driven solutions like blockchain, artificial intelligence, and data analytics is transforming the industry, creating new opportunities and challenges. Professionals with up-to-date knowledge of these emerging technologies will have a competitive advantage in meeting the evolving demands of the supply chain.
Supply chain management offers promising career prospects in Kenya's vibrant business landscape. With the right qualifications, skills, and an understanding of industry trends, individuals can secure exciting opportunities in diverse sectors and contribute to the growth of the country's economy. The demand for skilled supply chain professionals is expected to persist as organizations prioritize efficiency, cost optimization, and customer satisfaction. By staying updated with industry trends and continually enhancing their skills, aspiring supply chain professionals can position themselves for long-term success in this dynamic and high-demand field.
Watch our YouTube video and help us grow our community:
Join the Supply Chain Coded Forum HERE
Thank you.