25 Supply Chain interview Questions
General Tips
TIPS
1. Always refer back to the job description and highlight key requirements and align them to what you have done and can give two good examples.
2. Spare some time in understanding what the company is all about.
3. Reflect on what value you can bring to the table against all other candidates.
4. Research on salary expectations: You may not want to over or under value your skills and experiences.
5. Write down sample questions you anticipate with answers and practice, practice, practice.
6. In a zoom era, take time to familiarize yourself with the application and set out an outfit which fits the occasion.
Documentations needed for governmental jobs
1. Police Clearance Certificate -Costs Ksh. 1,000
2. CRB Clearance
3.EACC Clearance
4.HELB Clearance 5. KRA Clearance 6. KISM / CIPS Certification
Areas to familiarize yourself with when it comes to Public Procurement:
1. Public Procurement Act. It is your "bible" when it comes to anything procurement Look at:
a) Procurement procedures
b) Government or County structure
c) Financial regulations and IFMIS
d) Procurement process
e) Main Institutions in relation to procurement : Treasury etc
2. Ongoing supply chain trends
3. General Government or County information or statistics
Interview Questions
1. Tell us about yourself.
As much as you will be tempted to run through your whole life history, this open-ended question is a conversation starter. Keep it brief and relevant. They already have read your C.V and do not need to know your family background, what you ate, or such alike.
2. What accomplishments are you most proud of? Remember not to over brag, but mention things in your career which made an impact and a bonus is if it fits within some of the issues in the job description.
3. Why should we hire you? Here is where you state your value proposition.
4. What are your greatest strengths or weaknesses?
5. What motivates you?
6. Where do you see yourself in five years?
7. Tell us of a time you had a miscommunication with a team member?
8. Who are your role models?
9. What is your leadership style?
10. Which skills do you believe a supply chain employee should have?
11. Which Supply chain ERP system are you familiar with?
12. What can you improve in our company's supply chain process?
13. Have you ever encountered a supplier relationship problem? Tell us about it and what you did to overcome it
14. How can you select the best supplier for a given good or service required?
15. What is your typical morning schedule?
16. Which is the most recent book / article you read on supply chain?
17. Tell me about a time you had to make a difficult decision
18. Why do you want to work here?
19. Tell us about issues that can lead to stock discrepancies
20. What is one thing that gives you a headache in this profession?
Now, tricky aspects come towards the conclusion
1. Salary expectation - As much as some organizations are open to accepting ranges while others can answer their budget allocation and for you to give an answer, be sure to carry out research. Otherwise if it was mentioned, you have nothing to worry about.
2. Do you have a question for us. 3. When can you start? Please, give yourself at least three or four working days if you are free or according to how fast you can completely, safely and smoothly transition. 14-30 days works in some instances.
Ethical sourcing & STUDY NOTES
83 percent of supply chain specialists say ethics are extremely or very important for their company, according to APICS, a supply chain research group.
When you consider the brand and reputational damage - not to mention the legal repercussions – of unethical labor, it's simple to see why. Even now, unethical supply chain practices have been discovered in major firms.
In the apparel industry, for example, 93% of corporations claim to have no understanding where their cotton comes from. This might be a costly error. When a sportswear manufacturer was found to be exploiting child labor, the company was forced to pay millions of dollars in fines and, more importantly, had 15% of its value wiped out.
Nonetheless, this company has become a shining example of what can be achieved when ethics are integrated into the supply chain.
An ethical supply chain ensures the highest levels of ethical and sustainable operations.
Few of the issues in Ethical Supply Chains include: (As bullet points)
APICS article :https://www.scmr.com/article/the_ethical_supply_chain
Study Notes on Download section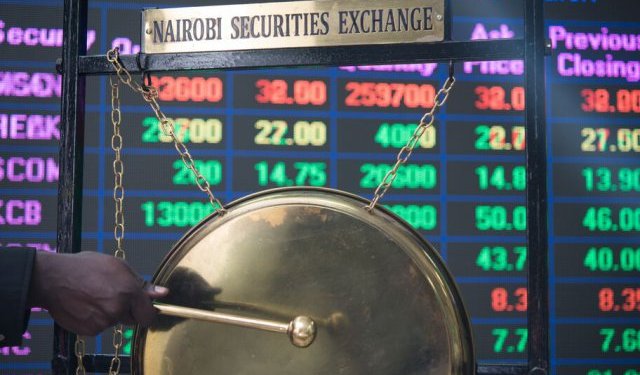 Market price index & How to win tenders in KENYA
For each category, the Public Procurement Regulatory Authority (PPRA) requests a list of commonly procured commodities, specifications, unit of purchase, and related brand names from various procuring entities, as well as the outlets where these things are procured.
Using this data, a complete questionnaire outlining the various items is then created and given to the selected outlets by famous researchers hired by PPRA to collect data.
The data gathered from the outlets was evaluated in order to arrive at an average pricing for each item, taking into consideration the various types available on the market.
Tenderzville Portal
PURCHASING STRATEGY + STUDY NOTES
Price Strategies and the Structure of Supply Markets
An audit of existing supply market structures may show that they buying company may be in an unfavourable position.
Monopoly and oligopoly situations could restrict competition and thus weaken the power of the buyer as regards choice of suppliers and the negotiation of prices.
Purchasing departments, especially in the larger organisations, therefore, need to develop strategies to control the flow of supplies at favourable prices.
"Counter" power can be developed in the following ways:
1.Develop price-cost analysis techniques to improve negotiating ability with existing suppliers;
2. Allocate business to more than one supplier as a means of preserving competition.
3.Encourage new suppliers to enter the market or develop foreign sources of supply to increase competition.
4.Contact the director general of fair trading to investigate monopolies and restrictive agreements if the public interest is considered to be in jeopardy.
5.Consider the possibilities of the buyer's own company making the product.
6.Investigate the possibility of takeover or merger with a supplier in order to increase control of essential supplies
Factors purchasing needs to consider:
• Single or multiple sourcing
• Supplier appraisal methods
• Supplier performance
• Finding new suppliers
• Develop substitute materials from other suppliers to overcome shortages and resulting price rises.
Therefore buyers should not merely adapt to changes as they occur in the supply environment but should take positive steps to ensure that developments are favourable to their needs and protect their interests.
The pursuit of short-term price advantages may have unfavourable consequences in the long term if the price-cutting tactics of suppliers are designed to drive competitors from the market and to build up a dominant position
Tenderzville Portal
Is your company a fan of change?
According to Martin Christopher, numerous of firms prefer to stick to their old practices. This however, allows more open and flexible competitors to gain an advantage, and their performance inevitably declines. Want to know the signs that your organization may have a "Stiff neck Attitude" to Change?
Well, you are if:
● Low sales and falling market share, as old products are overtaken by competitors ;
● Many customer complaints, particularly about quality and delivery dates ;
● Reliance on a few customers, especially with long-term, fixed-price contracts;
● Old-fashioned attitudes and operations
● Poor industrial relations, with low employee morale and high staff turnover ;
● Poor communications within the organisation and with trading partners
● Too much inflexible top management with no new appointments;
● Inward-looking managers who are out of touch with operations or customers.
There you have it, look out for our blog on how you can remedy such issues and be the change.
#ChangeTheNarrative
Definition:
Logistics strategy is the set of guiding principles, driving forces and ingrained attitudes that assist to coordinate goals, plans and policies, and which are reinforced through conscious and subconscious behaviour within and between partners across a network.
There are four options to consider:
• Adapt. 'Strategy' is not something that is done in a formal way. A common attitude is that "our approach is not to have a strategy."
Operating decisions are made in response to current needs, with financial goals serving as the primary guiding principle.
• Traditional. Financial goals are the key guiding element once again, but this time they are attained through a structured planning procedure. Because it is the oldest and most influential alternative, it is referred to as "classical."
• Be accommodating. Decisions are now again being made on a daily basis, but financial goals are no longer the major issue.
• The problem is systemic. Assumes that there is no contradiction between the ends and means of achieving corporate objectives.
Subscribe to our channel & watch part 1 and 2 on Logistics strategy
Is Supply Chain & Logistics a Marketable Profession?
Where can one start when wanting to describe whether a profession is marketable or not?
I personally had a challenge in choosing my specialization course in 3rd year. Why? I had studied commerce in high school, and definitely wanted nothing to do with sciences.
In campus, after having a wild spin with Accounting, Finance and Banking, Marketing, HRM and Introduction to Procurement (Year 1 &2), I had to pick a specialization course. I knew I wanted a profession where salary was good and I won't be confined to a desk the whole day, nor have to sell "ice-cream to Eskimos". Nothing more, nothing less. But, incase you have these as your parameters, kindly take a minute or two to read on.
As a former Lecturer, I'd start every new class with this question. "Why are you studying supply chain and Logistics?" And most answers were intriguing. Why? it depicted what students perceived the profession to be about :Tender Management.
But Tender Management, is just one process, and a supportive role, if I am to be honest. So what else is out there? Reverse Logistics, Supply Chain information systems, Green Supply Chain, consultancies and so much more..
So, what else can one consider?
1. breaking down the terminologies; Supply chain + Logistics. And from these two, further breakdown to common activities and functions.

2. Now come down to specific industries needs and skill set requirements: Food and agriculture, Academia; Manufacturing or even service.
3. Profession maturity within the area of interest ; Is it still known as purchasing, procurement or sourcing and what are some of the job market profiles required from the said interest area?
Examples:
Direct or coordinate production, purchasing, warehousing, distribution, or financial forecasting services or activities to limit costs and improve accuracy, customer service, or safety. Examine existing procedures or opportunities for streamlining activities to meet product distribution needs. Direct the movement, storage, or processing of inventory.
Sample of reported job titles:
Global Supply Chain Director, Material Requirements Planning Manager, Solution Design and Analysis Manager, Supply Chain Director, Supply Chain Manage
Salaries(2020-USA)$46.34 hourly, $96,390 annual.
What of Kenya?
4. Consider the relevant paths to obtaining certification: Will a diploma, undergraduate, graduate or Masters degree suffice?
Do I have to double with a different minor e.g engineering or statistics or information and technology?
Are there professional certifications required? We have listed the three important certifications on the right column (KISM, Logistics Board Kenya and CIPS).
With example one,(Supply chain Managers) 67% had Bachelor's degree and 19% Master's degree.
Next question? Which university and course? Look out for our article answering this question soon.
How to reach KISEB & KISM
Email: examinations@kiseb.or.ke
Phone: 0726244828 / 0769878228
Location: KISM Towers, 11th Floor, Ngong Rd
Letters: P.O. Box 22873-00505, Ngong Rd – Nairobi.
Website :https://kiseb.or.ke/
How to reach Logistics Board (LoB)
Office Location
Ambank Hse, 12 Floor, Utalii Lane
Telephone +254 750 334 028 / +254 746 135 812
Email
info@logisticsboard.co.ke
admin@logisticsboard.co.ke
training@logisticsboard.co.ke
Website
Contact Us
How to reach The Chartered Institute of Procurement & Supply (CIPS)
Address
Easton House, Church Street, Easton on the Hill, Stamford, Lincolnshire, PE9 3NZ
Phone: +44(0)845 880 1188
Fax: +44 (0)1780 751610
Website:
https://www.cips.org/
Watch our Quick summary & Subscribe.